Services
I am passionate about helping you live a happier, healthier, more aware and content life. That's why I offer a variety of services for individuals and groups that can help you make meaningful change within yourself and in your environment.
Transformative Health Coaching
Transformative health coaching is about more than merely finding your equilibrium in a single passing moment. At its core, it centers around overcoming obstacles by finding your strengths to engage in supportive behaviors that will guide you throughout your entire life. Perhaps you struggle with weight management, stress and anxiety, illness, or personal or professional relationship issues. Or maybe you find it difficult to take the time you need to care for yourself in a busy world. Whether your concerns lie with your mind, your body, or your spirit, transformative health coaching can help you find the answers you seek.
It's All About You!
My coaching style is highly personalized. During your first consultation, I get to know you, your story, your struggles, and your strengths, and help you to delve into the obstacles that are preventing you from living the life you want. You'll learn how the mind works and how your conscious and subconscious mind influence your behavior. This focus helps you understand why you make the choices you do so that you can make lasting behavior changes. I'm professionally trained in hypnotherapy, neuro-linguistic programming, as well as PSYCH-K® techniques, which can help you in the process of overcoming your personal obstacles and achieving ongoing personal transformation. Depending on the individual, one or a combination of these techniques may be used.
Hypnotherapy:
Hypnotherapy sessions are available to ease anxiety, mitigate phobias, manage addiction, and more. Hypnotherapy is a calming and introspective experience that shapes and encourages mental and spiritual healing. It gives you the opportunity to truly look inward and to tap into the strength that resides within yourself.
Neuro-Linguistic Programming:
From day one, you begin developing attitudes, habits, and behaviors that can stand in the way of your personal growth. But what if there were a way to reprogram old thought patterns? Neuro-linguistic programming (NLP) can help you re-train your brain, allowing you to address whatever is holding you back and to grow using your strengths. NLP is a transformative addition to my coaching as it can help you quickly break past barriers, address anxieties, adjust your world view, and break the cycle of behavior that is holding you back.
PSYCH-K®:
Another way to help reset old thought patterns, psychological kinesiology (or
PSYCH-K®
) can be used to curb self-sabotaging behaviors and encourage the growth of one's mind and spirit. We all hold onto subconscious beliefs that affect every aspect of our lives. For example, you may struggle with self-esteem and feel you don't deserve anything better than what you have. These subconscious beliefs can sabotage your personal life, your career, and every other aspect of your life. However, with PSYCH-K®, you can address the subconscious attitudes that are holding you back, overcome them, and become an ally to your inner self.
Coming Together for Meaningful Change!
I also work with groups, organizations, and businesses to help educate them on identifying negative behavioral or thought patterns within themselves to promote communal and personal growth. Some of my workshops include:
Changes for Healthy Living
Are You Feeding Your Hunger or Your Emotions?
Stressing about Stress
Mindfulness
Putting It All Together: Using the Mind, Body, Spirit Connection for Change
Your personal transformation is never over— we're all continuously growing. I want to be your partner on your journey of self-discovery. With the help of these tried-and-true tools and my guidance, you can finally become the person you want to be.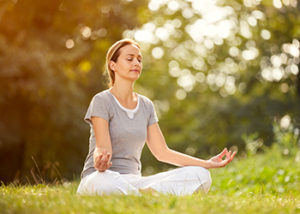 Operation Ego: It's an Inside Job
Discover the essence of who you really are, your true authentic self, in this 6 month guided journey. The essence of your spirit once awakened to a life of presence is beautiful, exhilarating, palpable, awe-inspiring, and motivating. The path on this journey is not linear or easy; it requires an operation on your egoic sense of self which you have come to believe is true and the associated conditioned behavior you have learned. This operation must be done from the inside out. It requires an internal examination of the limiting beliefs you have so they can be brought to the light. Once you see them for what they are and how you respond to them, you begin to have choice in your responses and thus in your life. This awareness brings freedom and the ability to start living a life of presence; a life that fosters your true self, your divine nature, and one that can be peaceful no matter what chaos is happening around you.
Twice monthly coaching visits via phone or Skype are available for those who are remotely located. My coaching visits are part of your guided journey during Operation Ego to help you explore deeper. You will receive personalized reading assignments, homework, and suggestions for mindfulness practices to help you solidify your new awareness in the reality of daily life. There is unlimited access to emails and texts as often as you need to connect if you have questions along the way.
Sign up now for Operation Ego at the low cost of $225/month. Receive a 10% discount if you pay for the entire 6 months at the beginning of your journey. If you feel you need or want more than the bimonthly coaching sessions, each additional session is $100.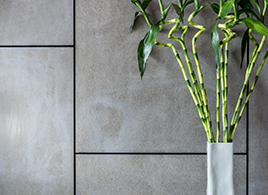 Feng Shui for Homes & Businesses
Finding peace and balance in your life has more to do with your physical environment than many people realize. Feng Shui is the practice of harmonizing people with their environment. A space with poor Feng Shui can impede creativity, cause fatigue, and intensify stress. This can be due to clutter, poor light, obstructed air flow, or a simple mismatch of aesthetics and lifestyle.
Feng Shui can also help you achieve meaningful personal change. Sometimes we struggle to make big changes in our lives. However, Feng Shui has an immediate, tangible impact that pushes you to do more. For many, this is the first of many positive changes that propels them along the path towards self-growth.
If your surroundings in your home or business are over-cluttered, over-stressed, and under-cared for, a Feng Shui consultation can help you find harmony within your environment again. I can help you make a plan that will ensure a welcoming, breathable living space that will restore your day-to-day balance.
Home Consultations include:
A plan for de-cluttering your home
Guidance for using natural elements to bring energy & balance to your space
Instructions on how to use Feng Shui principles for arranging your home
Recommendations for finding a new home that best meets Feng Shui principles
Business Consultations include:
Consultation on choosing a successful business location and property
Guidance for using natural elements in the office and public areas of your business to bring positive energy for you, your employees, and your customers
Individual consults with employees to arrange their workspaces to enhance productivity
Help in strategically placing employees to enhance your business
A presentation about using Feng Shui in the workplace to benefit your business. Presentation topics include "Feng Shui in the Workplace," "Controlling Clutter," and "Boost Your Energy and Balance Your Life, Fun with Feng Shui"
I want to help you achieve better balance in your life with Feng Shui. Contact me today to schedule your consultation!